High Performance Business Operations

Simplified
100%  Back-Office ERP Cloud Platform 
Vertrax Energy was built from the ground up to help retail-propane and fuel-oil businesses grow and scale faster.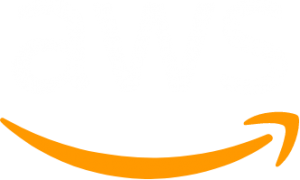 .
INQUIRE NOW
Learn how Energy can future-proof your business
One Platform. One Source of Truth
Operate More Efficiently
Get a complete picture of your financials anywhere, anytime, on any device.
Automate key processes using workflows that are easy to configure and modify as your requirements change.
Gain real-time visibility into business performance with dozens of out-of-the-box financial reports and personalized dashboards.
Grow your Business With Ease
Move your data between public and private cloud deployments easily as your business needs change.
Add unlimited users at no additional cost.
Use intercompany accounting to track financials and create reports separately for an unlimited number of related companies within your organization.
Seamlessly conduct recurring billing across customers, accounts, and product lines.
Built for Efficiency, Designed for Control
Click above to watch the full Vertrax Energy demo
Vertrax Energy is the 100% AWS cloud-based ERP software solution designed to streamline and automate core business operations with real-time visibility.
With all aspects of your business compiled in a single cloud database, operations can be accessed anywhere, at any time, allowing for quick decisions on improving processes, driving growth, and adapting to changes in business demands.
Complete Access to Fuel Products and Services
Accounts Receivable / Payable
Account Management / CRM
Inventory Management
Customer Portal
AWS Cloud Solution
Live Delivery Management
Field Services Management
Intelligence / Reporting
Payroll
Role-Based Security

Cutting-edge micro-climate weather-based forecasting
Redefining the Backoffice: Transform Your Business with ERP
Powerful Solution for Everyone
Vertrax Energy provides business intelligence ERP Software for companies of all sizes. Companies depend on Vertrax Energy to improve customer service and increase margins by operating their businesses more efficiently. With a fully integrated, unified platform, your business can rely on Vertrax Energy to enable better customer service while driving growth and profitability for your business, no matter the size.
"Vertrax Energy is a full inside/outside (office to truck) solution for energy marketers that allows entire organizations to become more efficient. Fewer clicks and keystrokes per task convert to real savings in both time and money. From a deployment and support perspective, having a singular point of contact cuts down on the amount of confusion internally adding an additional level of comfort and efficiency"
Ready to get started?
Contact us and we'll get in touch.