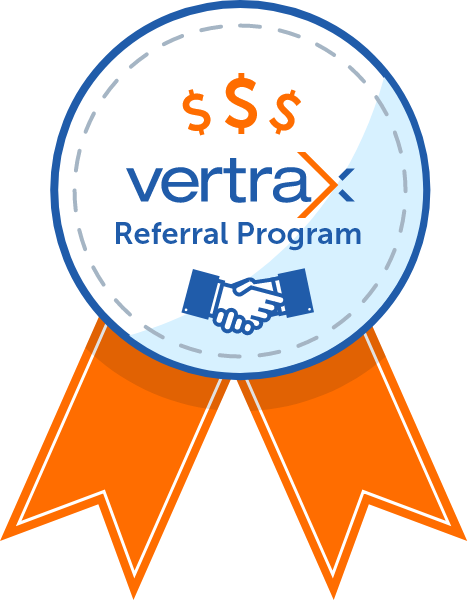 Our loyal customers are our best advocates.
Refer someone to Vertrax today
Details
Vertrax will pay you a referral bonus of $100 per truck for every successful referral you send to us that results in a brand new contract. The referral cannot be an active account in our system.
What Will We Do With The Referral Information You Provide?
A member from our Sales Team will call the referral, that's it!
When Will You Get Paid?
You will get paid $100 per truck after a contract has been signed and we have received and processed your referral's first monthly payment.