Welltrax integrates seamlessly with various tools to allow you to streamline your operations even more. Take a look below at our partners and discover the features and benefits that can help grow your business.
For less than 1% of revenue, Welltrax can run your operation and drive the efficiency needed to grow and scale.
Welltrax Partners & Integrations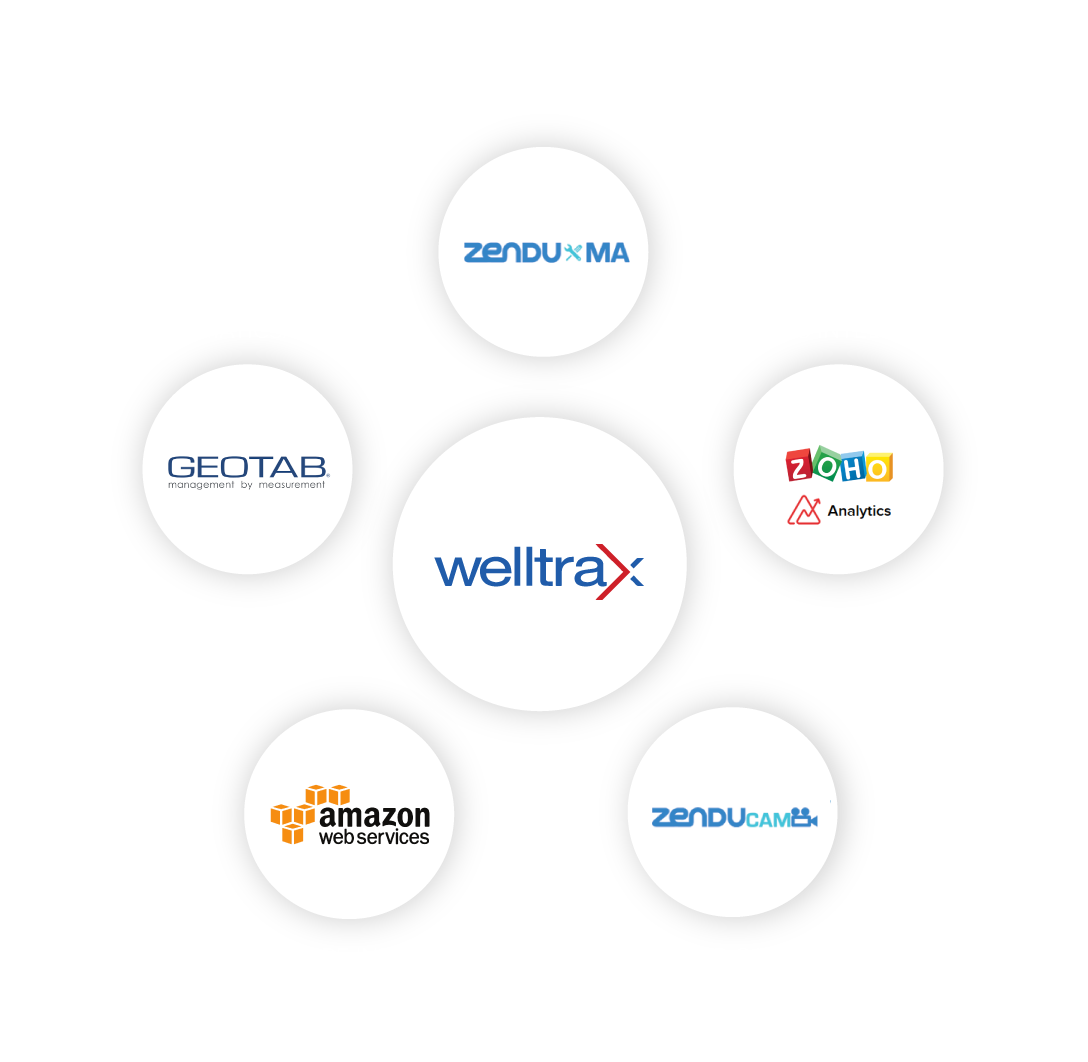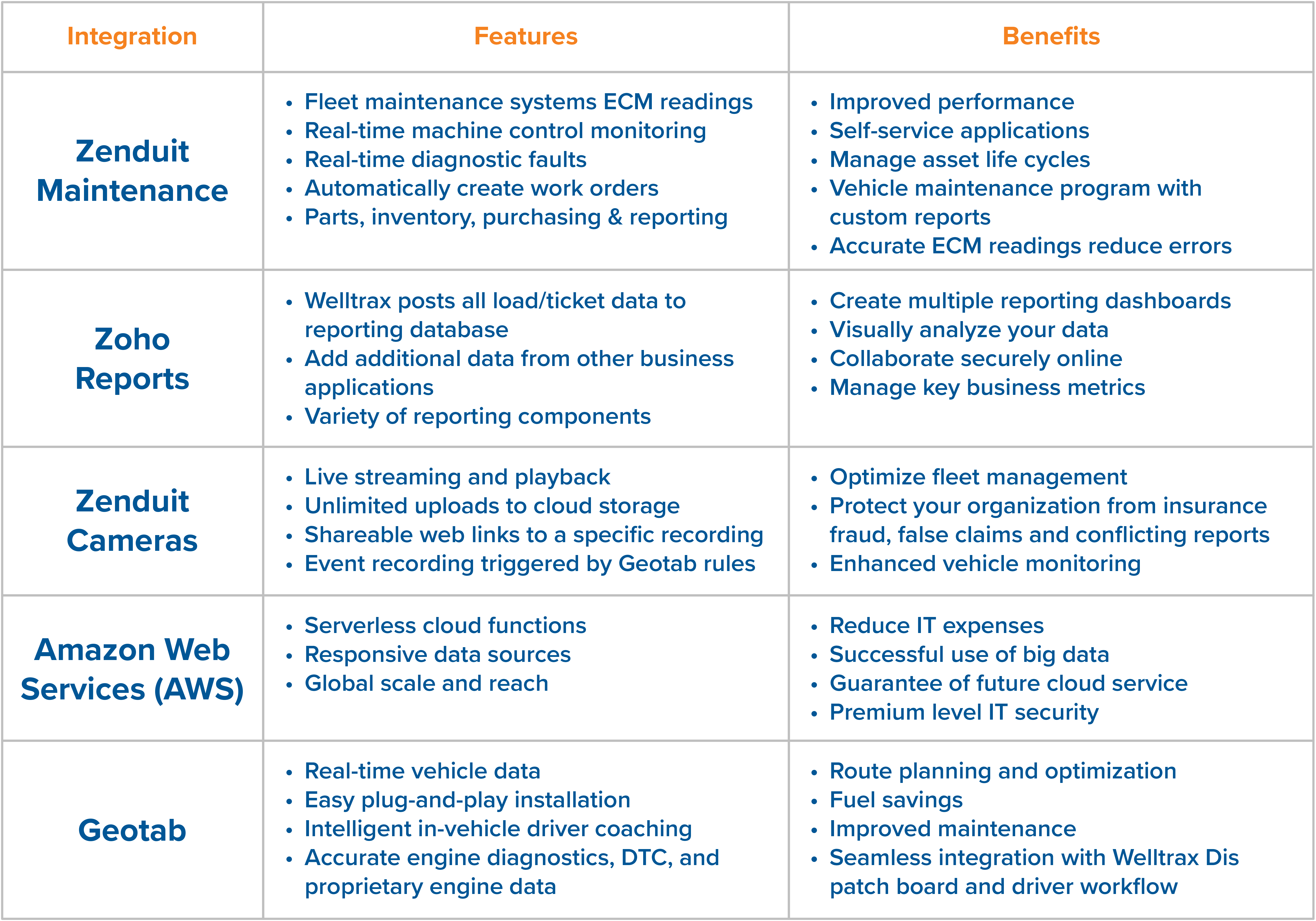 Are you ready to take your fleet performance to the next level?